Request a Free Quote
Biowash Non-Pressure Roof Cleaning
Roof Cleaning Banbury and Roof Moss Removal Banbury
Banbury in Oxfordshire is a commercial and retail centre for the surrounding area, which is mostly rural. There is a considerable industry around the town for electrical goods, car components, plastics, printing and it has a very large coffee processing facility for Douwe Egberts.
Perhaps it's this island of industry in an otherwise rural area, but roofs on both residential and commercial properties in Banbury and Bicester generally suffer from large amounts of moss, algae, lichens as well as general grime and dirt. A dirty moss covered roof will detract from the appearance of the whole property and it is incredible the effect a clean roof can have on a house or a business.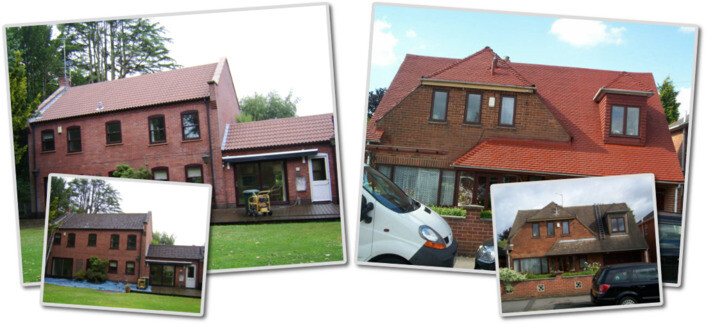 Our local roof cleaning contractors, who are experienced specialists in this industry and who are, of course, fully insured, can carry out the work with the minimum of fuss. They make sure that all ground-level areas are sheeted-up, to avoid simply depositing the muck down below and gutters are disconnected so that they aren't clogged with any accumulation of debris coming off of the roof.
The benefits of using roof cleaning contractors:
Detailed surveys and written quotations provided
Fully insured, experienced professionals, working on your property
Work completed with a minimum of time and disruption
Transformative appearance for your home or place of business
Product guarantees provided
We can also do soft washing which means your roof can be cleaned more gently from ground level or off a ladder at gutter height. This can help avoid any potential damage to roof tiles and subsequent repairs.
If you are based in Banbury, Bicester or a surrounding town and need a roof cleaning quote, please call us at 0800 849 9498 or complete our online enquiry form.