Click to Request a Free Quote
Roof Cleaning Reading and Roof Moss Removal Reading
Reading is a large affluent town situated in the Thames Valley in the Royal Borough of Windsor in Berkshire. Like many Towns in the UK that are surrounded by woodland, properties in Reading suffer from an abundance of moss, algae and lichens on the roofs. The organisms are there because of the warm, moist environment, especially on the north and west sides of a roof. Help is at hand with this problem as we provide a professional roof cleaning and moss removal service in Reading.
Roof cleaning Reading and roof moss removal Reading is a specialist service that requires working at height. Furthermore, because of health and safety considerations, any roof moss removal in Reading should only be carried out by a professional roof cleaning company.
We receive many requests for roof cleaning and moss removal in Reading and via our network of Registered Contractors, we offer a professional roof cleaning and moss removal service on residential, industrial and commercial properties.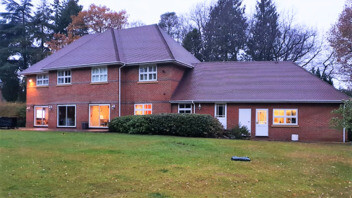 Our professional roof cleaners will deep clean the roof with specialist cleaning equipment. It will then be treated with our Moss Clear Pro biocide to kill off any remaining moss and algae spores. You then have the advantage of further protection with one of our protective sealers which are guaranteed for 10 years. Throughout the roof cleaning process, our contractors will ensure that downpipes are protected, with the gutters fully cleaned. All ground floor areas are covered with sheeting or tarpaulin and all related debris will be removed and disposed of.
Roof Painting Reading with Climashield™ Roof Coating
Some roof tiles can look old even after cleaning when this happens, a clear roof sealer will not help as it will not change the appearance of roof tiles. However, there is a solution which can make an old roof look like new for a total roof transformation. An application of Climashield™ coloured roof coating can be applied to turn an old looking roof into a new one. For complete peace of mind, Climashield™ also comes with a 10-year Guarantee. The durable roof coating restores the surface colour of concrete roof tiles giving them the appearance of a new roof. It also leaves the roof tiles water-resistant and protected from the harmful effects of UV light. Climashield™ Roof coatings also allow roof tiles to flex, expand and contract with changes in temperature, which helps to prevent cracking. You can request a quote for roof painting in Reading or what we call roof coating by calling 0800 849 9498.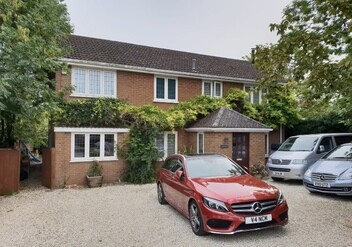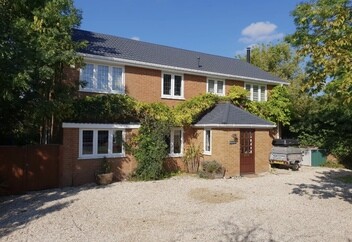 Protective Roof Tile Sealer
A roof tile sealer will make roof tiles water resistant which in turn makes it harder for moss to grow on them. In addition, there is no need to carry out the expensive replacement of a roof just because there is substantial moss growth. Damp roof tiles also contribute to higher energy bills due to the transference of heat from inside to out. Applying a roof tile sealer can help reduce energy bills by keeping the roof tiles dry and stop heat transference. Plus, it will protect and improve the appearance of a roof as well as creating an invisible barrier to prevent damp penetration. A roof sealer also provides high levels of water resistance, which in turn helps to keep the tiles free from the build-up of dirt and grime.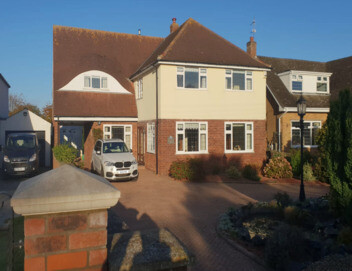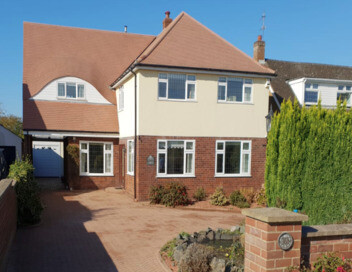 The Benefits of Roof Cleaning in Reading are clear to see
• It Improves the look of your home
• It can add value to your property
• It extends the life of your roof
• It is fast, safe & affordable
If you require a FREE no obligation quotation for roof cleaning in Reading please call us on 0800 849 9498 or complete our online enquiry form.