Roof Cleaning Stoke-on-Trent & Roof Moss Removal Stoke-on-Trent
Benefits of Roof Cleaning and Roof Moss Removal
Improves the Look of Your Home * Adds value to your property * Protects Your Roof * Extends the Life of Your Roof
Stoke-on-Trent is commonly referred to as the Potteries because historically it has been the home of the pottery industry in England.
Many properties in Stoke and Staffordshire as a whole suffer from dirty roofs which can include moss, algae and lichens. Smartseal Registered Contractors offer a Roof Cleaning and Moss Removal service in the area. Please look at the pictures below to see the amazing transformation that can occur!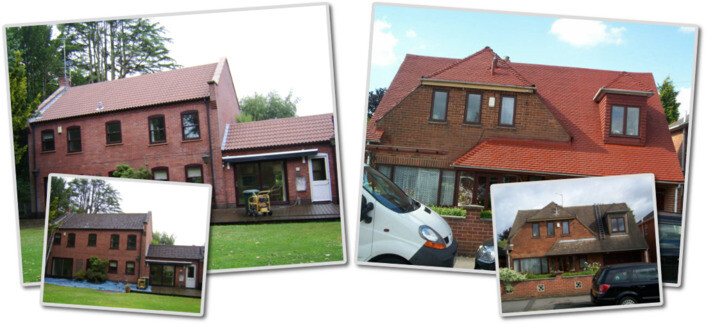 The main issues many properties suffer from are:
Unsightly roof due to moss, algae, lichens, dirt & grime
Moss retains a lot of water, the weight putting extra stress on tiles
Sunlight leads to a loss of colour of the years
Frost penetration may cause roof tiles to crack
Smartseal have professional roof cleaning contractors who are based in and around Stoke-on-Trent and Staffordshire. All the companies we work with have extensive experience with roof cleaning and roof moss removal and are fully backed by public liability and employer liability insurance. By working with a Professional Roof Cleaning & Roof Restoration Company who are a 'Smartseal Registered Contractor' you have the peace of mind of knowing that you are dealing with a locally based roof cleaning company that have a proven track record in the industry.
To arrange a FREE NO-OBLIGATION QUOTATION for roof cleaning Stoke on Trent or roof moss removal Stoke on Trent, please call us on 0800 849 9498 or click "Request a Free Quotation" at the top of the page and we will get back to you as soon as possible.