Request a Free Quote
Biowash Non-Pressure Roof Cleaning
Roof Cleaning Surrey and Roof Moss Removal Surrey
The population of Surrey has increased at each census since 1801 and has the highest GDP per capita of any county in the UK, and the highest cost of living in the UK outside of the capital. In the 17th Century, the town of Banstead gained a reputation as a health resort becoming famous for its "wholesome air". Interestingly Redhill is one of the few places in the UK where Fuller's Earth can be extracted, and Alfred Nobel demonstrated dynamite for the first time at a Merstham quarry, 2 miles north of Redhill in 1868.
At Smartseal, our professional roofing contractors are trained and know how to properly clean and maintain your roof. Our powerful, yet environmentally safe roof cleaning products are used to dislodge the fungus so it can be easily washed off without damaging the soundness of the roof.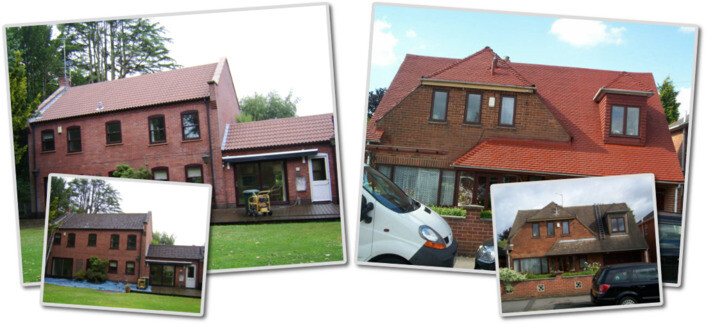 Why do we recommend you have your roof cleaned? Due to rainfall and humidity moss and algae tend to grow and multiply in the UK especially in Surrey and the towns of Redhill and Banstead. It only takes a light breeze to spread the spores from lichens and soon these will grow and multiply into moss or algae which cluster into lumps. In the UK due to our damp climate moss tends to grow in abundance on the north side of the roof or in those parts of the roof covered by overhanging branches. Shade blocking out the sun makes it ideal for moss to multiply very quickly. Rain and dew anchor on to the moss and this leads to less evaporation and causes multiplication until the whole roof is slowly taken over and overwhelmed.
How can this problem be dealt with? Moss can be removed from the roof however it requires professional help. Smartseal's Registered Contractors offer a professional roof cleaning service on residential, commercial and Industrial premises in Redhill and Banstead. Our trained Registered Contractors using our proven techniques have successfully cleaned almost every type of roof, and have hundreds of satisfied customers. Our unique methods and customer service allow us to safely provide a high-quality service that is Fast Safe and Affordable.
Although roof cleaning is dirty, filthy work, our roof cleaners love it because of the amazing results that can be observed after roof cleaning has been carried out. There is no doubt that when we are finished that you can see an incredible difference. Importantly what good is a clean roof if everything is left dirty, so we always provide a full clean-up service and ensure that we leave your property better than when we found it.
If you live in Redhill or Banstead and are looking for a company with experience that guarantees to use only quality products on your roof to clean it and carry out moss removal, please call us on 0800 849 9498 or fill in our online enquiry form