Roof Cleaning Tonbridge and Roof Moss Removal Tonbridge
We cover the whole of Kent for roof cleaning but specialise in providing expert services for roof cleaning Tonbridge. For roof moss removal Tonbridge, we've got what you need to make it a problem of the past. Our professional products and equipment are available for moss prevention and roof cleaning Tonbridge and nearby local areas such as Sevenoaks and Tunbridge Wells.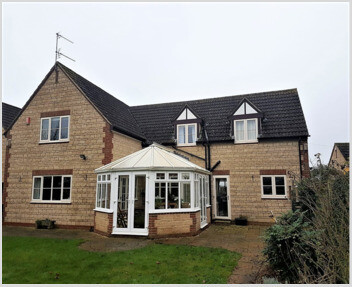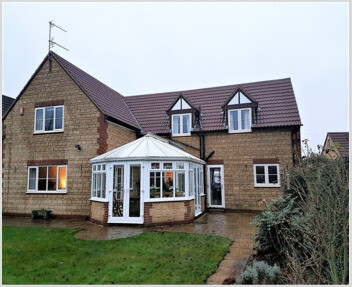 The Importance of Roof Cleaning in Tonbridge and Room Moss Removal Tonbridge
The roof of a building is an important aspect of any property that when maintained, can help protect its structure and long-term value. A filthy roof ruins the aesthetic look, which can leave the tiles looking older than they are or in some cases, cause high repair costs.
Roof Cleaning Tonbridge and roof moss removal Tonbridge is a safe way for preventing your roof from suffering from moss, algae, weathering, and lichens that could lead to structural damage to your property. Not only will this ruin the appearance of your property, but also can become very costly. Thankfully, roof cleaning Tonbridge is here to help. A professional cleaner or sealer will help prolong the longevity of the roof tiles as well as maintain their value.
Neglecting a roof can lead to heating issues within a property as well as putting off any potential future buyer when it comes to selling your property.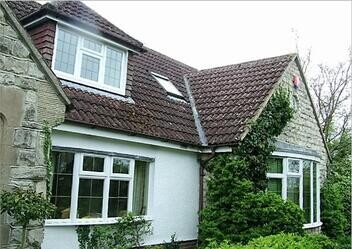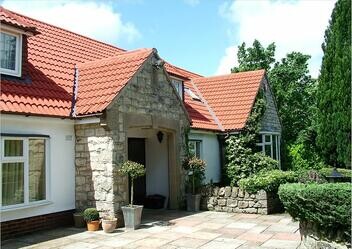 Our Roof Cleaning and Roof moss Removal in Tonbridge
Our professional team take great care and give a high level of attention to roof cleaning in Tonbridge and other neighbouring areas. We aim to give every roof we clean the most satisfactory treatment, ensuring our customers are totally satisfied. Our high-tech equipment ranging from roof sealers, cleaners, preventatives, and high-reach equipment ensure that our customers are totally satisfied with the work.
Roof moss removal Tonbridge will prevent your roof from suffering any structural damage while maintaining the aesthetic look of the property. We also provide small roof repairs on damaged tiles to ensure your roof is as immaculate as possible. With the roof sealing, it will help prevent cracking, organic growth, and bacteria on your roof tiles.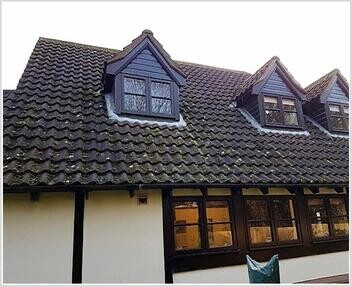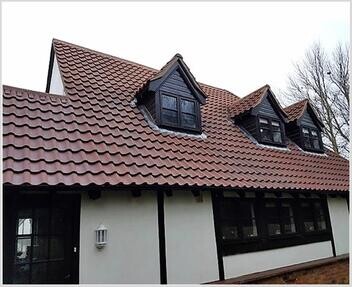 Another service we offer is roof coating, which can turn old tiles into new ones and prolong the tiles life span. Our personally designed formulation will help protect the tiles for up to 10 years +. We provide a variety of colours to best match your property. The coating will also help keep the maintenance to a minimum on your tiles.
Our professional team will ensure that work is carried out efficiently and safely, whilst also making sure that the site is kept clean after the work has been carried out. No one roof is the same and may have different requirements that our team will cater for.
We offer many types of roof services in Tonbridge, Kent including roof coating, roof tile sealing, roof repairs, commercial roof cleaning and non-pressure roof cleaning. Our services are available for commercial and residential properties.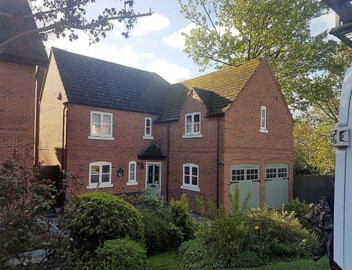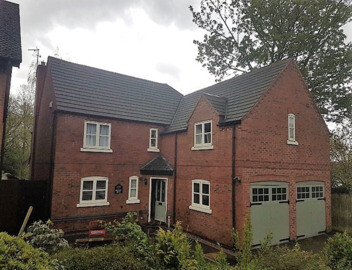 Please contact us for more information for a friendly conversation about our service and price guide for roof cleaning in Tonbridge and roof moss removal in Tonbridge. Our services are also available in most towns nearby such Sevenoaks, Maidstone and Tunbridge Wells.