Roof Cleaning Warwickshire & Roof Moss Removal Warwickshire
We provide Roof Cleaning Warwickshire and Roof Moss Removal Warwickshire. If your roof is dirty and covered in moss, algae and lichens then we can be of assistance. We provide a professional roof cleaning and moss removal service in Strafford upon Avon, Leamington Spa, Nuneaton, Rugby, Coventry and all Towns and Villages in Staffordshire. Like many towns and cities in the UK, the climate in Warwickshire varies throughout the year; from hot summers to warm wet winters. Most roofs, like any part of a home, have a habit of getting dirty. Damp roof tiles are very susceptible to the growth of moss and algae which can cause damage to a roof if left over a long period.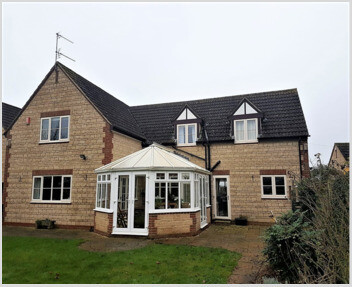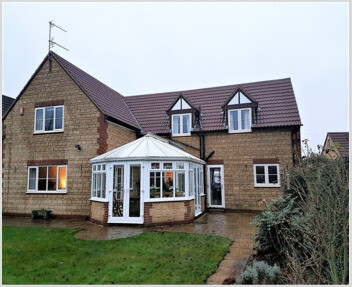 Roof cleaning Warwickshire is fast, safe and affordable
A 'carpet' of green moss growing on a roof can look very unsightly and can also lead to many other problems if left unchecked. Moreover, gutters and downpipes can become blocked and the extra weight of wet moss can cause stress on a roof structure. So during the winter months, the freeze and thaw process may cause roof tiles to break. This can result in premature degradation of your roof and it can start to look unsightly. Furthermore, if this is left to deteriorate further, it could cost you a substantial amount of money for roof repairs.
The good news is that our roof cleaning Warwickshire and roof moss removal Warwickshire is safe, effective and can be done very quickly for most homeowners. Additionally, the cost of roof cleaning is also within the budgets of most homeowners. It can also improve the look and can add value to a property.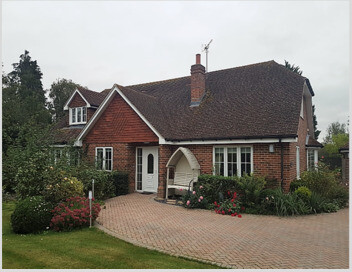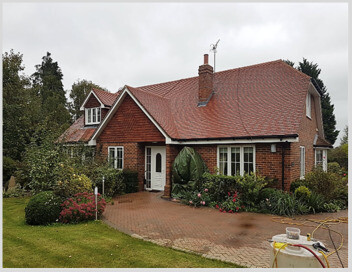 Our roof cleaning contractors can professionally clean your roof and transform its appearance. The roof cleaning moss removal process will vary depending on what our customers are looking for. Once a roof has been cleaned by one of our registered roof cleaning contractors, the roof tiles will then be treated Moss Clear Pro. This strong and effective biocide will impregnate the roof tiles, stop germination of any moss spores and inhibit any regrowth. Although Moss Clear Pro will continue to work long after the roof has been cleaned, for best results we recommend regular top-up treatments to keep the moss from growing back too quickly.
Moss Clear Pro can be used all year round as a preventative treatment as well as for general roof moss removal. For general roof cleaning moss removal, the product is applied in a more concentrated solution.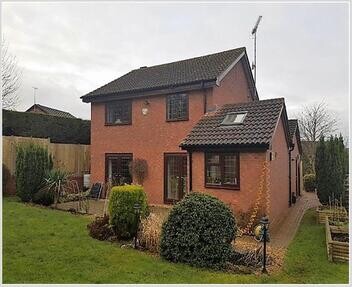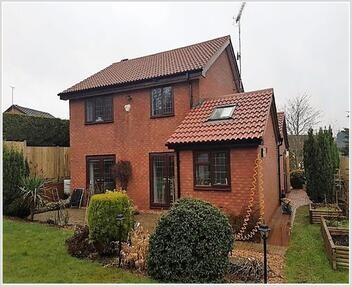 A protective roof sealer can help prevent the growth of moss
Our roof tile sealer comes with a 10 Year Guarantee and will help to protect the roof tiles from deterioration. The roof tile sealer will make roof tiles water-resistant which in turn makes it harder for moss to grow on them. Furthermore, there is no need to carry out the expensive replacement of a roof just because there is substantial moss growth.
Damp roof tiles also contribute to higher energy bills due to the transference of heat from inside to out. Applying a roof tile sealer can help reduce energy bills by keeping the roof tiles dry and stopping heat transference. Moreover, it will protect and improve the appearance of a roof as well as create an invisible barrier to prevent damp penetration. Once the roof cleaning process has been carried out and the roof tiles have been left to dry the roof sealer offers further protection for the roof tiles without altering their appearance. A roof sealer provides high levels of water resistance, which in turn helps to keep the tiles free from the build-up of dirt and grime.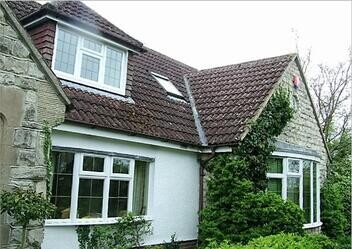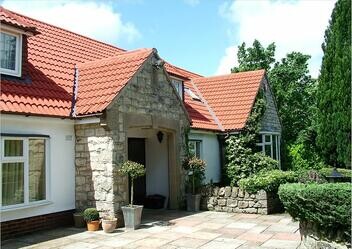 Painting roof tiles after roof cleaning Warwickshire
Some roof tiles can look old even after roof cleaning and other options may need to be considered. When this happens, a clear roof sealer will not help as it will not change the appearance of roof tiles. However, there is a solution which can make an old roof look like new for a total roof transformation.
An application of a coloured roof coating like Climashield™ can be applied to turn an old-looking roof into a new one. For complete peace of mind, Climashield™ also comes with a 10-year Guarantee. The durable roof coating restores the surface colour of concrete roof tiles giving them the appearance of a new roof. It also leaves the roof tiles water-resistant and protected from the harmful effects of UV light. Climashield™ Roof coatings also allow roof tiles to flex, expand and contract with changes in temperature, which helps to prevent cracking.
For further information, please go to our page dedicated to roof coating. - Click Here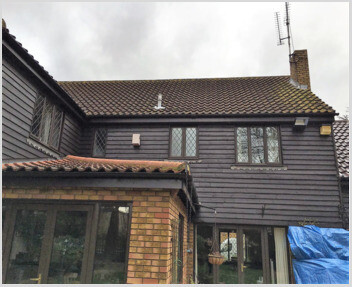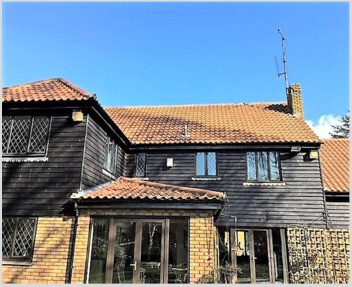 Non-pressure roof cleaning with Biowash™
Many homeowners are concerned about the cost of roof cleaning. They also worry about possible damage to the roof while it is being cleaned. However, they need not worry, as advances in roof cleaning technology have meant that roofs can now be cleaned without anyone having to get up on the roof. Our Biowash™ non-pressure roof cleaning moss removal process can quickly and effectively remove dirt, grime and algae from your roof. Biowash™ roof cleaning is fast becoming the preferred roof cleaning moss removal process for many homeowners. A roof can now be cleaned safely from the ground or at a gutter level.
BioWash™ roof cleaning is available throughout the UK and can only be carried out by a BioWash™ Authorized Agent. For more information go to our dedicated site for Biowash™ roof cleaning.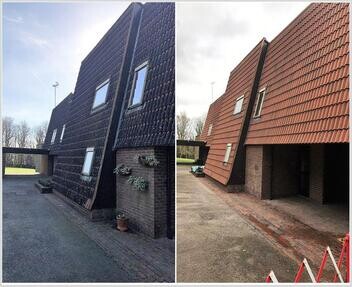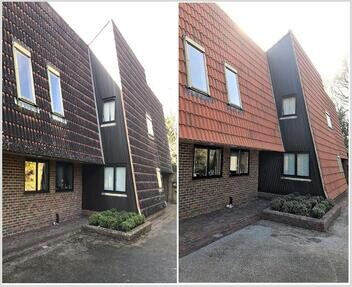 Always use a professional contractor
Have you ever employed a contractor for a project in your home only to realise that your choice has turned into a nightmare? If the answer is yes and you want to avoid this happening again we can certainly help. To enable us to provide the best roof cleaning moss removal service, we have built up a network of professional roof cleaning contractors. They can provide free quotes for the cost of roof cleaning in Warwickshire and the surrounding areas.
To help you obtain a competitive roof cleaning quote, up to 3 registered roof cleaning contractors will be given the opportunity to submit a quote. If you decide to choose a Smartseal registered contractor to clean your roof, you have complete peace of mind knowing that you are dealing with an established and reliable roof cleaning company.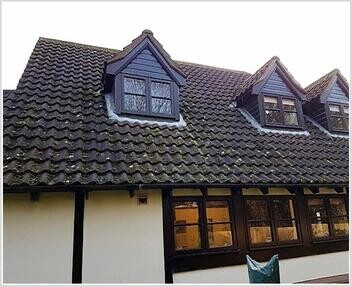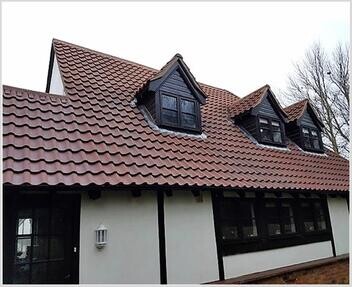 How is the service carried out?
In most cases, your roof tiles will be pressure cleaned using specialist roof cleaning equipment. This is usually done over the course of a day for most domestic properties. We also try to ensure that there is as little disturbance as possible to you and your neighbours. The roof cleaning process will remove all moss, algae, lichen and dirt that has accumulated over the years. We will ensure that any downpipes are protected, with the gutters thoroughly cleared out and left clean. Furthermore, all adjacent areas are covered with sheeting or tarpaulin for protection any rubbish is removed to ensure the property is left clean and tidy.
How to obtain a FREE quote?
We have roof cleaning contractors who can provide free quotes throughout Warwickshire. In most instances, they will arrange a site visit and provide a free, no-obligation quote. If you would like a quote for roof cleaning or more information please call 0800 849 9498 or contact us online. Any roof cleaning quotes are provided free of charge and without obligation.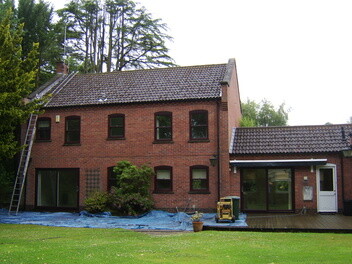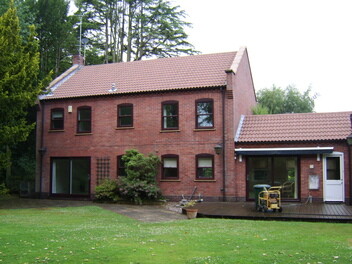 How much is does it cost?
There are various factors to be considered concerning the roof of roof cleaning. Various factors determine the price, the type of roof tile, condition the size and pitch of the roof. Access to the property and the height of the building are also important factors. We strongly recommend using a professional contractor for any aspect of roof moss removal Warwickshire. We will put you in touch with an experienced and reputable roof cleaning company in your area. If you would like a FREE no-obligation quote please call us on 0800 849 9498 or complete our online enquiry form.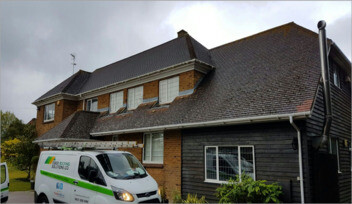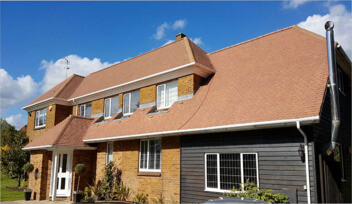 Roof moss removal can improve the look and add value to your home
A dirty moss-covered roof looks unsightly and can soon devalue the 'kerb appeal' of a property. However, once roof moss removal has been carried out, the transformational effect can be amazing. If you're looking to sell, a clean roof can add value to your home. A dirty roof will certainly have a detrimental effect on the value.
Many surveyors will negatively highlight a moss-covered roof in their survey and recommend roof moss removal prior to selling. Once roof moss removal has been carried out, this often results in a higher price being obtained for the property.
Extend the lifespan of your roof
Moss generally grows and spreads in damp and shaded environments and can severely damage the structural integrity of a roof. Wet moss is heavy as it absorbs and retains moisture. If left the tiles and start to degrade the protective coating on the roof tile.
The accumulation of moisture on moss can lead to mould growth which can become a health hazard. This does not necessarily mean your roof needs to be replaced. It is a sign that the roof needs cleaning. It also follows that a clean 'moss free' roof will have a much longer lifespan than one covered in moss.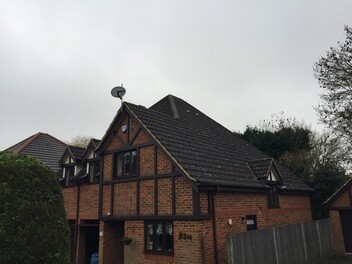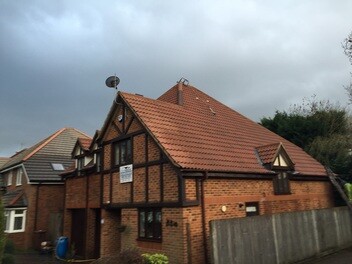 Can roof cleaning be carried out quickly?
There are some factors to be considered as to the amount of time it will take to clean a roof. The size of the roof is the key factor, a large detached house will take longer than a small bungalow. However, if there is a 'carpet' of moss on the roof, this will take a lot longer to clean. Our registered contractors will provide FREE roof cleaning quotes in Kenilworth, Alcester, Atherstone and all Towns and villages throughout Warwickshire. If you would like to know the cost of roof moss removal Warwickshire and how long it will take, please get in touch by requesting a quote.
If you live near Coventry or any other town in Warwickshire and would like a quote for roof cleaning and roof moss removal Warwickshire, call us on 0800 949 9498 or complete our online enquiry form.