Request a Free Quote
Biowash Non-Pressure Roof Cleaning
Roof Cleaning Bedfordshire and Roof Moss Removal Bedfordshire
The climatic conditions throughout the UK are perfect breeding grounds for significant moss growth and algae on concrete roof tiles. The structure of the tiles, being abrasive, and with general weathering over the decades, the surface becomes more brittle and less protective, allowing moss spores to infest and grow into quite significant clumps of green growth We provide a professional roof cleaning and moss removal throughout Bedfordshire.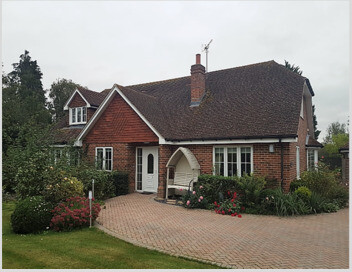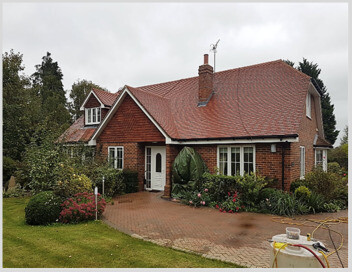 Over time these growths can, through a cycle of freeze-thaw crack or lift the tiles allowing water penetration into the roof void, the moss can also be dislodged and break drainage systems etc. Our network of roof cleaning companies will clean your roof tiles removing all evidence of moss and algae growth. They will if required carry out any repairs, replacing any cracked or broken tiles, re-bed ridge tiles, re-line valleys and check lead flashings and chimney stacks.
Roof Cleaning and Painting in Bedfordshire
Your home is highly likely to be the largest single investment you will ever make, so it certainly makes sense to try and protect its value. Furthermore, it follows that periodic general home maintenance is essential to keep a property in good condition. Roof Cleaning, Roof Moss Removal, Roof coating or roof tile painting is just one area that can make a significant difference to the value of your home. If roof tiles are left too long without being looked after, they can detract from the look of a nice home.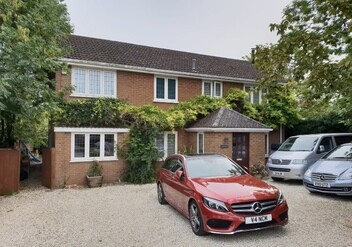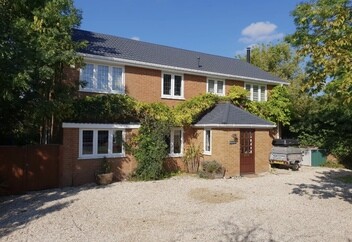 Following a solid application of Moss Clear to eradicate any subsurface spores and after the surface has been given adequate drying times then you have the option of the application of one of our water repellant protective sealers or roof coatings. Your property is left fully clean and tidy with all moss removed, walls, windows and gutters all washed down.
Smartseal Registered Contractors
To enable us to provide the best roof cleaning moss removal service, we have built up a network of professional roof cleaning contractors who use our products. They can provide free quotes for the cost of roof cleaning throughout the UK. To help you obtain a competitive roof cleaning quote, up to 3 registered roof cleaning contractors will be given the opportunity to submit a quote. If you decide to choose a Smartseal registered contractor to clean your roof, you have complete peace of mind knowing that you are dealing with an established and reliable roof cleaning company.
If you are looking for a competitive FREE QUOTATION for any roof cleaning, roof repairs or roof sealing we cover all of Bedfordshire including Bedford, Milton Keynes, Luton, Dunstable, Leighton Buzzard, Newport Pagnell, Sandy, and Biggleswade. Please call us on 0800 849 9498 or complete our enquiry form. We look forward to hearing from you.