Roof Cleaning Guildford and Roof Moss Removal Guildford
With so many roofs in Guildford and surrounding towns covered in moss, it is no surprise that the demand for roof cleaning is very high throughout Surrey. The damp UK climate provides the perfect environment for moss, algae and lichen to grow quickly on all types of roof tiles. Our roof cleaners will clean roofs in Aldershot, Farnborough, Guildford, Camberley, and Woking.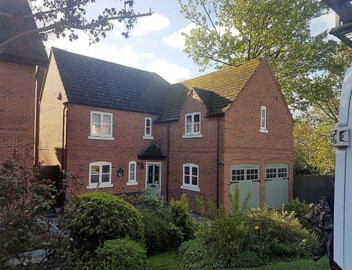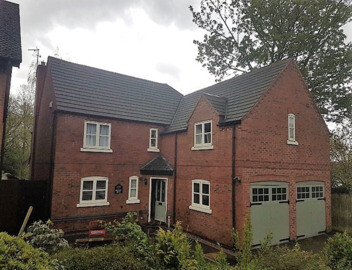 Our professional roof cleaners offer complete roof cleaning and roof sealing service at extremely competitive prices. You are dealing directly with the contractor and not layers of canvassers, sales personnel, and installation managers without actually meeting the cleaning team until they start the work.

Following acceptance of the FREE no-obligation quotation, the contractor will cover all sensitive areas with protective sheeting, disconnect downpipes from the guttering before undertaking a full in-depth clean to the entire roof structure. The roof cleaning is conducted from the top down to ensure that no water is allowed to spread into the loft space; all roof moss is removed along with layers of dirt and pollutants that have accumulated over the decades.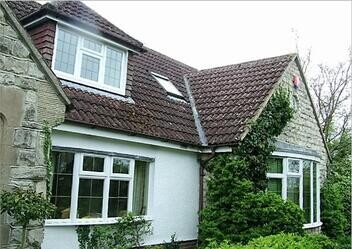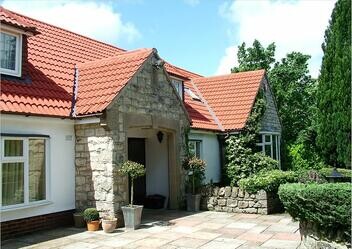 It is often difficult to fully assess the overall condition of the roof until the cleaning has been completed. This is because many roofs have so much roof moss growth you are unable to clearly view all the tiles at the quotation stage. Once the roof is fully cleaned then a re-inspection is carried out to see if roof repairs are required - if they are, cracked or broken roof tiles are replaced, defective mortar is removed and replaced ensuring all valleys, hips and ridge tiles are fully secure and watertight.
You then have the option of a biocide treatment to prevent regrowth or one of our protective water repellent sealers with our 10-year product guarantee. All the sealers are fully breathable allowing any retained moisture to be expelled from the roof space as well as allowing the tiles to flex in the changing climate.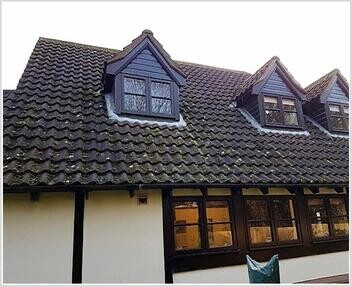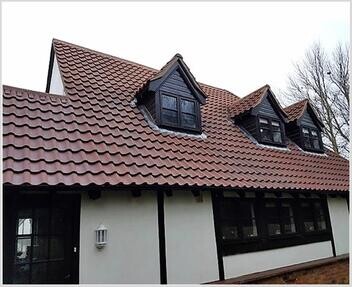 If you would like a FREE no-obligation quotation for any roof cleaning, roof repairs or roof coating in Guildford, Aldershot, Farnborough, Camberley or Woking call us on 0800 849 9498 or complete our enquiry form.