Request a Free Quote
Biowash Non-Pressure Roof Cleaning
Roof Cleaning Leatherhead and Roof Moss Removal Leatherhead
Our network of registered professional roof cleaning contractors are being asked to quote on many roof cleaning enquiries in and around Dorking, Reigate and Leatherhead. They have cleaned many properties in the area including Redhill, Godstone and Horley. They are winning many contracts as homeowners and businesses recognise the high degree of professionalism, long experience and attractive pricing offered.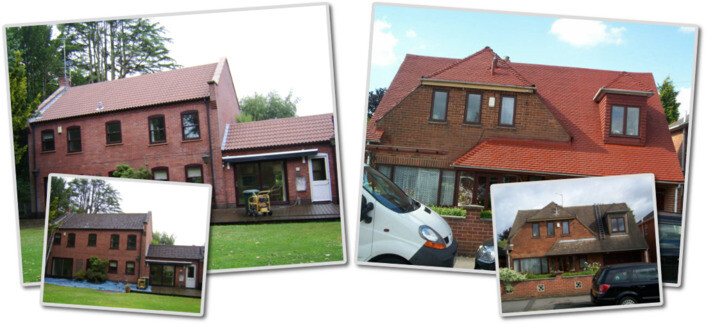 The roof cleaning is carried out by deep cleaning the entire roof structure to remove all built up dirt, and what can be significant layers of moss and algae growth. The roof moss cleaning and removal is the most required reason for cleaning roofs in the county. With the roof fully clean, any necessary roof repairs required can now be carried out, with broken or cracked roof tiles replaced and any defective or degraded mortar hacked out from the ridge tiles and valleys and these areas rebidded or relined to ensure the roof is fully sound.
Once a roof has been cleaned a protective sealer or coloured roof coating can be applied for additional protection. Alternatively, if you want to stop the re-growth of moss and algae for the immediate future a strong biocide can be applied which will quickly kill off existing moss spores.
A dirty roof is extremely unsightly and lowers the appearance of your whole property which is one of the reasons why this service, which has been common in the USA for years, is now extremely popular here in the UK. Moreover, in addition, wet moss can weigh heavily on roof tiles, which puts extra weight on the structure, which could result in expensive future repair bills.
If you require a FREE no obligation quotation for any roof cleaning, roof repairs and roof coating in Dorking, Reigate, Leatherhead, Redhill or Godstone please call us on 0800 849 9498 or click here to complete our online enquiry form.