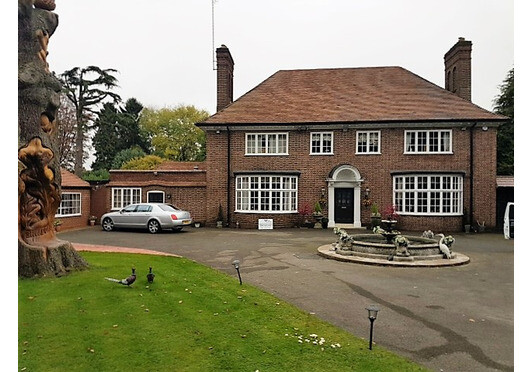 Stunning Roof Cleaning Transformation
Stuart Babbs our Regsistered Contractor caried out another stunning transformation on this detached house. Just look at the before and after photos: an unbelievable difference! https://www.roofcleaning.co.uk/case-studies/large-detached-house-roof-clean-and-biocide.htm
A roof that isn't clean and is covered in moss looks unsightly and can soon devalue the 'kerb appeal' of a property. But, once roof moss removal has been carried out, the transformational effect can be amazing. So whether you're looking to stay in a house long-term or if you're looking to sell, a clean roof can add value to your home.
If you are trying to sell your property, a dirty moss-covered roof will certainly have a detrimental effect on the value. Furthermore, many surveyors will negatively highlight a moss-covered roof in their survey and recommend roof moss removal prior to selling. Once roof moss removal has been carried out, this often results in a higher price being obtained for the property. It also follows that if a price has already been agreed and a condition of the survey is for the roof moss to be removed, then this often results in the seller having move the price down.
Usually, your roof tiles will be pressure cleaned using specialist roof cleaning equipment. This is usually done over the course of a day for most domestic properties. We also try to ensure that there is as little disturbance as possible to you and your neighbours. The in-depth roof cleaning process will remove all moss, algae, lichen and any other dirt residue that has accumulated over the years. Throughout the roof moss removal process, we will ensure that any downpipes are protected, with the gutters thoroughly cleared out and left clean once we have finished. Furthermore, all adjacent areas are covered with sheeting or tarpaulin for protection any rubbish is removed to ensure the property is left clean and tidy.
More Articles